Spaghetti Carbonara with Tomato and Basil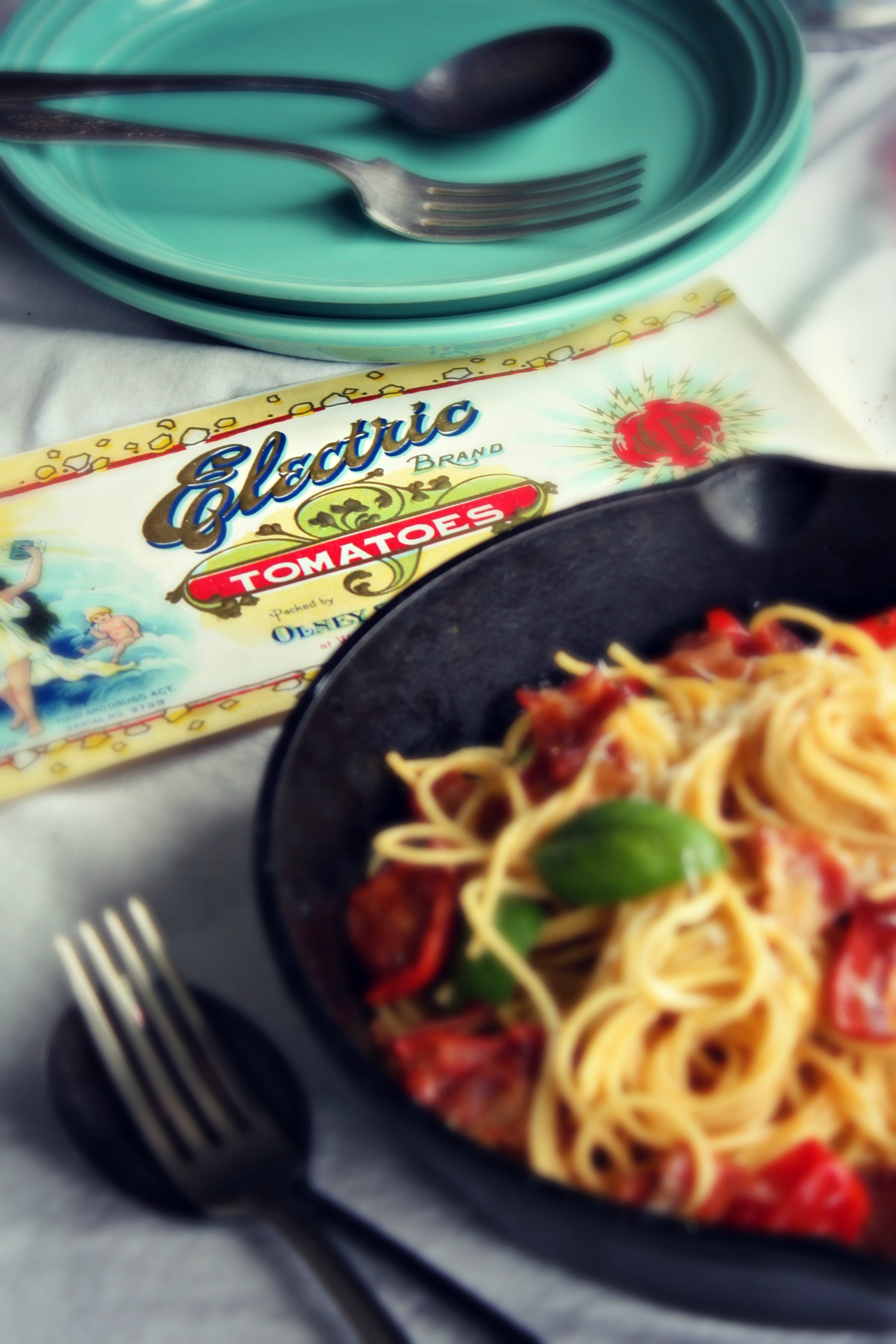 ½ box thin spaghetti
6 rashes of bacon cut into 1 inch pieces
½ punnet cherry tomatoes halved
fresh basil leaves
1 egg (whisked)
2 Tbs salted butter
salt and pepper
grated parmesan reggiano cheese
Boil pasta until al dente (I always cook my pasta 2 minutes under what package says for al dente) (keep pasta water aside to add a little to sauce)
In a cast iron skillet, cook your bacon and render fat until golden brown. Set aside bacon on paper towel, leave fat in skillet.
To the skillet, add cherry tomatoes sliced side down and cook for 2-3 minutes until seared, browned and blistered. (I only cooked one side so they didn't get too mushy)
Remove cherry tomatoes from skillet and place aside in bowl.
Wipe excess bacon fat out of pan with paper towel (careful, it's hot)
Add the bacon and tomatoes back in the skillet on low heat to warm through, add the drained pasta with approximately ¼ cup of pasta water and add butter and whisked egg. Toss through until creamy. Remove from heat (you don't want scrambled eggs).
Top with fresh basil leaves, salt, pepper and grated parmesan cheese and serve immediately.
Recipe by
the burnt chef
at http://theburntchef.com/spaghetti-carbonara-with-tomato-and-basil/